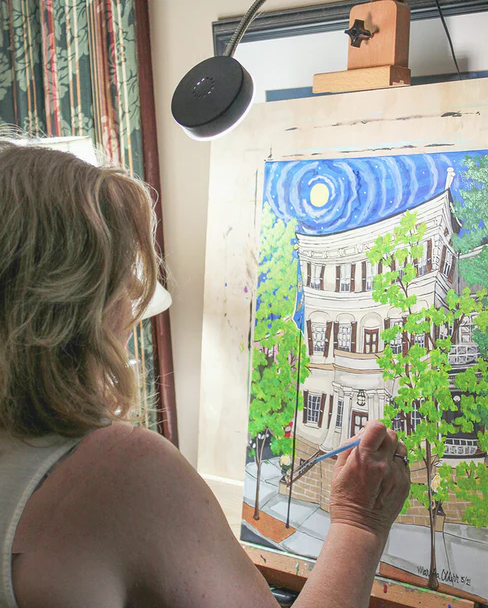 Why Me
My Love of Art
I have been drawing and painting as far back as I can remember - some of my fondest childhood memories are of making art, which was always encouraged by my parents, relatives, and teachers. I even considered going to art school...but then, as they say, life happened! 
I fell in love, eloped at 19, had my first child at 20, and off my life went. My husband and I got into publishing, and owned a publishing business for many years. He handled the operations, and I was selling advertising wherever we lived. We eventually sold our company (several times), and I was fortunate enough to have some time to re-evaluate my life going forward. Painting was calling me...and this time I decided to answer.
I've been exploring what I really enjoy painting, refining my unique style, and building my business. 
I love painting pets (who doesn't) and what I like to call houses "with personality" - I enjoy giving them a little bit of flair and quirky exaggeration. I hope you find something that connects to you the way it connects to me.
-Marsha Olderr
View My New Work